Am I using social too much?
Is my smartphone usage hurting me?
And what am I supposed to do about all these dang distractions, be it through pings on my smartphone, notifications on my desktop, or FOMO even when I don't hear a notification go off?
These are questions many are asking, but few really know the answer to (maybe no one, but we're learning).
But one thing is for certain: there are a lot of smart people out there studying the effect that technology is having on us personally, socially, and globally.
And we just so happen to have interviewed many of them.
Below, we'll break down the opinions of eight experts on how tech affects various areas of our life, including:
Psychologically, through our reactions and how we view ourselves and the world
In our relationships
Our work
And business
And in our mindfulness and contemplative practices
Ready to learn eight incredible insights from experts on balanced and mindful tech use? Let's get to it.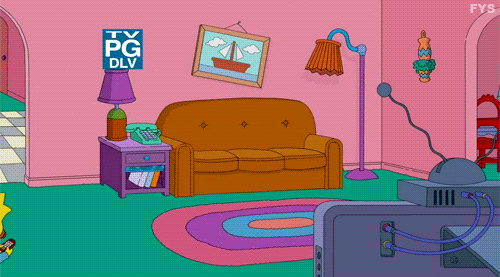 8 Lessons from Experts on How to Use Technology More Mindfully
Each expert opinion below is broken down based on one particular insight. 
Keep in mind, however, that we dove into all kinds of topics and each guest shared several great insights that can help you live a more mindful and balanced life, especially as it pertains to the relationship you have with your tech. 
Below, we've embedded each relevant podcast episode for your listening. But if you want to hear more from experts on mindfulness and tech balance, check out the TFM podcast.
Twice a month we interview experts on mindfulness, parenting, relationships, and psychology on how tech intersects with these various areas, both positively and negatively. And, most importantly, what you can do about it to find the right balance.
Here are eight lessons from experts on how to use tech more mindfully:
1. Understand the internal and external triggers that cause you to get distracted – Nir Eyal, author and habit-forming tech expert
When our smartphone pings or our desktop slips in that little notification bar at the edge of our screen, more often than not we stop what we're doing and let ourselves be led to said distraction. 
To combat this, we need to start looking at the internal and external triggers affecting us, says habit-forming tech expert and author of Indistractable: How to Control Your Attention and Choose Your Life, Nir Eyal.
"If you plan to pick up that phone call and that's what you scheduled and then that external trigger moves you towards traction… it helped you," says Eyal of external triggers such as notifications and messages. "But if that phone call interrupted the focused work you were doing and now you're doing something you didn't plan to do now, it's moved you towards distraction."
The first step, Eyal says, is to analyze those external triggers distracting you and why. 
However, he's quick to note that it's not just the external triggers that you should work on. 
"Internal triggers are these prompts to action that come from inside our own heads," says Eyal. These are the deeper emotional states that cause us to distract ourselves such as boredom, frustration, and fatigue. "The icky-sticky truth that we don't like to acknowledge… is that so much of what we do is driven by these uncomfortable emotional states." 
Eyal says we should pay attention to the feelings surrounding our distractedness, something mindfulness practice can help with. 
More from Nir Eyal:
2. Don't play the comparison game – Dr. Sherry Walling, founder of Zenfounder
One of social media's greatest drawbacks is how it propagates a comparison trap for us.
We want to follow others who have what we want, whether it's a desirable lifestyle, quality, or level of success, often to try and emulate.
However, once we do that, the comparison trap that results damages our self-esteem and begins a dangerous spiral of negative feedback where we're never good enough for ourselves.
Clinical psychologist, founder of ZenFounder, and author of The Entrepreneur's Guide to Keeping Your Sh*t Together, Dr. Sherry Walling says regarding it:
"I do think it's a bit of the shadow side of our technological advances. And I'm not anti-tech by any means. But we now have clear data that links social media platforms like Facebook to depression."
Walling says we need to be cautious about how social media shapes how we see ourselves. Social is an unrelenting flow of information that can often be damaging to our self-image, so start thinking about and manage what you expose yourself to. 
More from Dr. Sherry Walling:
3. Use technology to diffuse emotionally charged moments – Marla Mattenson, relationship expert
Modern tech isn't typically thought of as being a positive for intimate relationships, especially with its uncanny ability to pull our partner's attention away constantly.
But relationship expert Marla Mattension says tech isn't all bad for our relationships if you establish the right rules to govern its use. 
With a background in neuroscience, Mattenson uses techniques such as pattern recognition to unveil the habitual responses couples have with one another and how to change those habits. 
Marla, who specializes in working with entrepreneurs, says that our smartphones can actually be an asset when you're in the midst of an emotionally charged moment (where misunderstanding is most likely, and most likely to be damaging) such as a fight. 
Instead of staying away from tech during a fight, Mattenson suggests making a pact that you can only send positive messages, nothing negative or potentially insulting (Marla's tip: send an Emoji like a heart. It's easier than having to put together words and sends the message that you love them, but you need a little space). 
This helps diffuse the situation and keep one another from saying something they'll regret later. 
On the flip side, it keeps you both committed to kindness and your love for one another, and possibly most importantly, it keeps you connected at a moment when cutting off communication can create feelings of abandonment.
More from Marla Mattenson:
4. Technology is valuable in creating new ways to engage with contemplative practice – Ted Meissner, Executive Director of the Secular Buddhist Association
In ten years, will we be meditating in virtual reality spaces, facing teachers halfway across the planet while we're sitting in our living room?
Ever thought of that? If you haven't, Ted Meissner has.
Meissner, the Executive Director of the Secular Buddhist Association and host of the SBA's official The Secular Buddhist podcast, is fascinated with the convergence of new technology and contemplative practice.
He says at that meeting point is an important conversation in terms of how we connect as human beings. 
Many have argued that while social has made us, well… more "social" it's actually making us less-so where it matters: when we're looking each other in the face. Can technology lead to authentic human interactions? Meissner thinks so. 
"There's been this tremendous opening of ways in which people might engage with a contemplative practice using technology," Meissner says. "There are risks of the technology being the focus rather than the mindfulness practice… But it also opens up a world that otherwise people might not have access to." 
Within just a few decades, the world's contemplative practices and its living teachers have been opened up to the world in a way that was never thought possible.
"You have the ability to listen to experts from all over the world not only in a variety of contemplative practices and traditional backgrounds but also in different languages. And they're doing guidance for different levels of experience," Meissner says. "So if you're a beginner, you can be with beginners and if you have a bit more experience, you can be with others who are equitable in that."
If you're wondering whether tech is all bad, take note: consider what it can (and likely already has, if you're reading this!) do to aid in your own mindfulness or contemplative and don't shy away from new tech opportunities in the future to go further. 
More from Ted Meissner:
5. Manage your digital environment – Pete Dunlap, Founder of Digital Detangler
Every New Year, we look around at our life and take stock. What went well and what didn't? What do I want to change? 
We assess the overall environment of our life to get an idea of what we need to alter to get where we want to go.
In a similar way, Digital Detangler founder and author of the similarly titled, Digital Detangler: A Guide to Mindful Technology Use, Pete Dunlap says we should assess and manage our digital environment. 
How many notifications do you get each day? Where are they coming from? What are my primary tech-related distractions? What can I do to cut down on those distractions and allow me to focus more on what really matters?
Dunlap empowers individuals, students, and businesses to transform their digital environments for improved well-being.
He says you do that by managing that environment. "If you want to be a certain type of person, you have to be ruthless with your environment. You have to shape what you surround yourself with every day."
Dunlap says the goal isn't so much to turn yourself into a productivity robot so much as it is a conscious consumer of tech. 
To do that, he suggests:
Installing diagnostic software on all your devices: You need to know your behavior regarding your tech, which is easier said than done. Diagnostic software will give you the insights you can't catch yourself. Suggested app: RescueTime available on both mobile and desktop platforms.
Remove infinite scrolling apps from your phone: Love Instagram? That's fine, but the infinite scrolling feature is one of the biggest culprits of wasted time on social. Instead, delete the app from your phone, forcing you to access it more consciously (and less often) from your desktop.
Remove non-essentials from your phone: Similarly, take stock of other non-essential apps on your phone. What do you absolutely need to get your work or priority tasks done? Remove everything but those necessary apps and access the others on your desktop. 
More from Pete Dunlap:
6. Use this exercise to manage FOMO – Dr. Larry Rosen, author and expert on the psychology of technology
FOMO is a dangerous side effect of regular social media use
Dr. Larry Rosen has studied society's obsession with technology for the past 30 years, from the moment that personal computers began making their way into office spaces and homes around the world. 
He says that FOMO is a form of anxiety, which builds with every notification we receive. Each notification is a chance that someone is talking about us or has "approved" of something we've done, which is nigh irresistible for our psyche. 
It's such a pervasive feeling that even when you don't check that notification, it gnaws at you and distracts your mind regardless. This then creates a feedback loop that only enhances the anxiety we feel each time our phone pings.
Dr. Rosen says he believes tech fasts don't work well because they don't get to the root of the problem. When you come back to your phone, those notifications will still be there and in increased quantity.
Instead, he recommends looking closer at your behavior and gradually creating distance between yourself and your tech:
Set a timer for a period of time that feels comfortable.
When the timer goes off, you can check your phone for two minutes.
Over time, extend that timer duration between checks to start taking back control
Dr. Rosen notes that it will probably be tough in the beginning, but that comes with the nature of what you're working with. Be kind to yourself, continue to work the practice, and you'll notice it get easier over time.
More from Dr. Larry Rosen:
7. Meditation practice shouldn't be sold – Christopher Plowman, CEO of Insight Timer
As the CEO of the largest free meditation app in the world, Christopher Plowman is in an interesting position. 
Business calls for profit, but he understands the heart of his customers, the 10 million meditators around the world who value Insight Timer's unintrusive methodology and how it actually promotes practice as opposed to commercializing– and, as a result, discouraging– it. 
Insight Timer has pop-ups within the app to upsell features. They don't use notifications. They don't even send emails promoting special offers. In fact, they don't advertise at all. 
Plowman says that "attraction long-term is more powerful than promotion. Stillness is the greatest magnet of all."
Most meditation apps, he says, start out with benign intentions but, over time, add more and more monetization methods, eventually to the point of full-blown commercialization of meditation practice. 
"Their financial engine depends on you feeding it with your meditation practice." This kind of pressure, though, often backfires and makes meditation a chore as opposed to a pleasurable, purposeful, and value-filled practice. 
TFM on Insight Timer
We're on board with that message, which is why we have guided meditations and courses available on Insight Timer (the former for free, the latter for purchase). 
You can check out the Insight Timer app here on iOS or Android here and take a look at our new "Develop Healthy Digital Habits" course here. 
More from Christopher Plowman:
8. Discussing mindfulness online is important, but awkward – Waylon Lewis, founder of Elephant Journal
When people think about meditation and mindfulness, they tend to think about unplugging. And that's important to do regularly, but if that's all your practice is, it's incomplete. 
We talked with Elephant Journal founder Waylon Lewis about the apparent contradiction between talking about being an online publication about mindfulness and mindful living itself.
"There's an inherent tension in being about mindfulness, living a mindful life, encouraging people to get outside and find their breath and all that kind of stuff and being online where 70% of our readers are reading on their phone while they're on the toilet or walking and they really should be just, you know, looking at the trees and enjoying their life." 
Elephant has been labeled hypocritical at times for being a digital platform that talks about mindful living online. However, Lewis says that's exactly where the conversation matters.
"You don't want to talk about mindfulness to a bunch of monks on top of the Himalayas, right?" Lewis says. "You want to talk about mindfulness to crazy, speedy business people and college kids and parents. These are the people who need mindfulness and appreciate it the most."
Now is the time when we need to bring together the idea of living mindfully, of sitting in meditation and developing mindfulness, with the way we interact with our tech. 
Too often, we see conversations about mindfulness practically ignore the presence and the impact of technology on that practice and their well-being in general. The impact is too great– and growing every day as new technologies come into our lives– to ignore.
Instead, we need to integrate mindfulness with our use of technology to make sure we're being smart about not only what we do but how we do it.
More from Waylon Lewis:
Use tech more mindfully
With how young tech like smartphones and social media are, it's hard to know how we're supposed to use it and what the potential negatives are from misuse. 
We hope these expert insights help you begin to use tech more mindfully in your own life, whether that's with your kids, in your intimate relationships, at the office, or just whenever you reach into your pocket to pull out your device. 
Remember, the most important step of all is to maintain a consistent mindfulness meditation practice. That's because a regular meditation practice will help you develop more mindfulness throughout your daily life.
To help you do that, we put together a resource for helping you reduce stress and find balance with simple mindfulness practices. 
If you're looking for a way to bring balance to your daily tech use, this is a great place to start:
Find balance, take back your life
Learn how to manage tech use, reduce stress, and find balance with our free PDF guide on simple mindfulness techniques. 
And if you're looking for ways to take your practice further, check out these additional resources to help you manage your tech use with mindfulness: