Daily life is hectic and fast-paced.
Enter podcasts.
Ever since podcasts burst onto the scene less than a decade ago, they've become a favorite of busy parents and professionals driving to and from work and between errands.
Podcasts can be super entertaining and highly informative, but they can also be incredibly valuable, particularly in helping you manage the challenges of everyday life, whether it's:
Reducing stress
Parenting
Building healthy habits with tech
Developing more mindfulness throughout daily life
Hearing from someone else going through the same challenges as you, and how they've overcome them
Or improving your mental health in general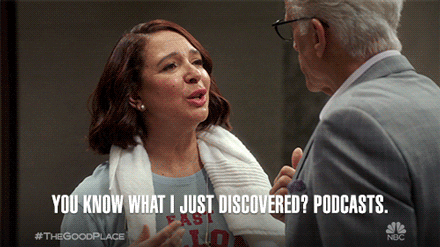 There's only one problem: there are a lot of podcasts out there
According to Podcast Insights, as of January 2020, there are currently over 850,000 podcasts and 30 million podcast episodes.
That's a whole lot of podcasts.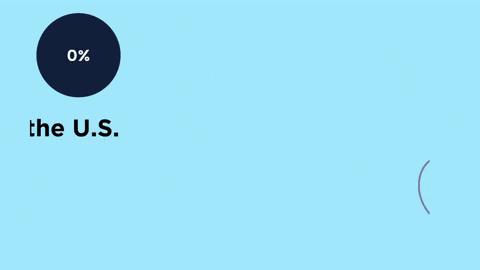 It means two things:
Good: There's something for everyone, no matter what kinds of challenges you're working through or mindfulness-related skills you want to develop, and
Bad: It can be hard to find the good stuff
On the second point, good news: we've done the work for you. 
Below, we've organized what we believe are just some of the best podcasts on mindfulness practice and mindful living as an overarching umbrella topic, including everything from reducing stress and managing tech use to diving deeper into your mindfulness practice.
So, let's not waste any more time. After all, we've got some podcasts to listen to!
Find balance, take back your life
Learn how to manage tech use, reduce stress, and find balance with our free PDF guide on simple mindfulness techniques. 
14 of the Best Podcasts on Mindfulness and Mindful Living
Here are our picks for 14 of the best podcasts on mindfulness and mindful living in 2020.
Keep in mind that this is by no means a comprehensive list.
Don't see your podcast on the list and think it should be included? Get in touch! We'd love to hear from you!
In this guide, we'll cover…
Table of Contents:
Let's start listening!
The Technology for Mindfulness Podcast
We couldn't help but shamelessly plug our own show– the Technology for Mindfulness Podcast!
As one of the only podcasts online that brings together mindfulness practice with the challenges of modern technology (as well as tech to mindfulness), the TFM podcast is a resource not only for mindfulness practitioners who recognize that the way they interact with their tech is an important part of their life and practice, but also for those simply looking to take control of their (or their kids) tech consumption. 
You can listen to the TFM podcast on iTunes, Android, Stitcher, or pretty much anywhere else you like to listen to podcasts. 
However, you can just click on any of the podcasts below to play them right from your browser. Check out these great episodes from the TFM podcast: 
Can a device make us better meditators? In this episode, we talk with Muse meditation headband co-founder Ariel Garten about how Muse– and wearable tech in general– can help meditators enhance their practice. 
We sit down with Seattle-based psychotherapist, Christina Melecka, about how (and why) to implement a digital mindfulness retreat into your life, transforming not only your relationship with tech but your relationships with loved ones in the process. 
In this episode, TFM founder Robert Plotkin sits down with thought leader and Director of Research at the Center of Mindfulness, Dr. Judson Brewer, to talk about mindfulness training for addiction. 
For Building a Daily Meditation Practice: I Should Be Meditating Podcast
Our first podcast recommendation comes via the aptly named, "I Should Be Meditating" Podcast. 
Building a daily meditation habit is arguably the most important element in your mindfulness practice, as that regular meditation practice acts as a foundational element that helps build mindfulness that then spreads into all other areas of your life.
In this podcast, host Alan Kilma, through both regular talks and guided meditations, will help you develop a regular practice and beyond along your meditation journey. 
Also: The Daily Meditation Podcast
Another great podcast for encouraging you to develop a regular mindfulness practice is the Daily Meditation Podcast.
In this podcast, host Mary Meckley covers a wide variety of meditation techniques, including Yogic practices, and offers tips for making meditation a part of your daily life. 
Listen: iTunes
For a Well-Rounded or Scientific Approach to Mindfulness: 10% Happier with Dan Harris
Longtime ABC anchor and co-host of the weekend edition of Good Morning America, Dan Harris, has one of the most thoughtful and well-explored podcasts on mindfulness on the Internet today. 
If you're still a bit of a skeptic on mindfulness and meditation in general, or you're just a healthy skeptic personality and would prefer to listen to a podcast with a critical backbone, 10% Happier is a great choice.
Each week, Harris interviews long-time meditators from all walks of life, from Western meditation pioneers to Tibetan rinpoches and Hollywood actors and actresses, to get their take on practice as well as a variety of related well-being topics. 
Also: Untangle Podcast
Untangle is an example of a podcast that could fit in many places on this list, but we decided to place it here because of its wide variety of well-respected science-based guests, from psychologists to neuroscientists. 
The podcast explores the benefits of daily mindfulness practice and how it can change our lives through the lens of its guest's very personal life experiences with the practice and how it's helped them. 
For the Busyness of Everyday Life: Meditation In the City
At TFM, we think to have a truly all-encompassing practice, you can't ignore the unique challenges of modern life, whether that's the influence of regular tech use or the accelerated pace of daily life in general. 
Meditation In the City, created by the New York Shambhala Meditation Center, is a great podcast for helping you with exactly that, as it takes classic practices and presents them in a modern way.
Listen: Stitcher (Not available on iTunes) | Website
For Parents & Kids: Mindful Parenting In a Messy World
In this podcast, mindfulness educator Michelle Gale shares a collection of mindfulness and other relevant practices to help parents develop a deeper connection not only with themselves but with their children.
If you're a parent looking for a great podcast that doesn't just offer you nuggets to develop your mindfulness practice, but also insights to help you on your parenting journey, this is a great one. 
Also: Peace Out Podcast
In contrast to Mindful Parenting In a Messy World, the Peace Out Podcast is recorded for kids! 
In each episode of the podcast, kids learn through short-form storytelling about various breathing, visualization, and other mindfulness-based practices to help them develop greater self-awareness both inside and out. 
For Stress Relief: Tara Brach Podcast
Easily one of the longest-running and most popular mindfulness-based podcasts on the Internet, the Tara Brach podcast is hosted by renowned Western mindfulness meditation teacher of the same name. 
In each episode, often previous recordings of live talks she's given, Tara guides listeners through practices centered around developing mindfulness in daily life as well as emotional healing. 
Also: Meditation Minis
Meditation Minis is a great podcast for anyone inundated with stress and who needs or wants a simple way to develop a regular mindfulness practice to start managing that stress. It's a great podcast for beginners to the practice.
In each episode, host Chel Hamilton takes you through a short guided meditation that's perfectly fit for beginners to work through negative thoughts, manage anxiety, or reduce stress.
For Mental Health: The Science of Happiness Podcast (by the Greater Good Science Center)
The Greater Good's blog has long been devoted to an all-encompassing view of mental health and its related beneficial practices, and their podcast continues that tradition.
In each episode, you'll be introduced to various guests and learn about all kinds of topics spanning every facet of mental health and mindfulness practice. 
For Mindful Tech Use: The Digital Mindfulness Podcast
In the Digital Mindfulness podcast, you'll hear from psychotherapists, business leaders, and designers on how to navigate tech mindfully, including thoughts on screen time and mindful software design. 
No mindfulness practice is complete without taking into consideration how tech affects your health and life in a general sense, and this is a great one for learning more about exactly that. 
For Diving Deeper Into Mindfulness Practice: Sounds True: Insights at the Edge
In each episode of the Sounds True podcast, Founder and CEO of contemplative multimedia company Sounds True, Tami Simon explores various aspects of spiritual practice through the lens of a collection of guests as varied as the world's spiritual traditions. 
If you're looking for a podcast to dive a little deeper into mindfulness and contemplative practice, this is easily one of the best.
New episodes are released every Tuesday, but with over 500 episodes under its belt, you could suffice on back episodes alone, which makes for a nice experience as you can search out and explore the various guests and practices that most interest you. 
Also: On Being with Krista Tippett
The On Being podcast with host Krista Tippett is one of the most unique on this list, but its value to anyone living a truly all-encompassing mindful life can't be overstated. 
In each episode, Tippett explores some of the most important and foundational questions related to living a more complete inner and outer life with guests as interesting and unique as the questions themselves, from Michael Sheen to Brené Brown.
Additional Mindfulness and Audio Resources 
That was a lot of podcasts!
We hope the list above serves you well on your many long drives, short errands, and monotonous cleaning forays– really anywhere you can fit in a little time for some podcast listening without interrupting your already busy day. 
And don't forget to check out the additional resources below for more great mindfulness resources including audio content such as guided meditations to help you take your mindfulness practice further:
And while you're at it, if you're new to mindfulness practice and want to know a great place to start or you're just looking for some effective mindfulness practices to help you bring balance to daily life, check out our free guide:
Frequently Asked Questions
Find balance, take back your life
Learn how to manage tech use, reduce stress, and find balance with our free PDF guide on simple mindfulness techniques.